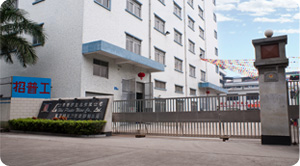 LIK WAI Plastic Ware Co. Ltd was established in 1976 which specializes in product designing, mould designing, plastic product manufacturing and assembling.
We mainly manufacture bobbins, adaptor cases, electrical accessories and etc. In 1993 we established the Dongguan Bao Wei Plastic & Metal Ware Co Ltd & Dongguan TongXia Lik Po Plastic Ware Factory in China. Meanwhile we have expanded the Tooling Department, Quality Control Department and Pinning Department to improve our capacity and productivity. To providing better services to our customers, we established a new department - Processing Department in 1997, and this new department is mainly assembling OEM products such as electrical switches, electrical sockets. We will also provide hot stamping, pad printing, sonic welding, silk screening and spray painting for our customers.
In 1999 we obtained the ISO 9002/1994 certificate by establishing a quality control process and enhancing our technology. In order to meet our local and overseas customers' requirements, we have purchased different machines for various departments from 1997 to 2017. (See Equipment List).
Now our company has obtained ISO 9001/2008 version in 2014, UL recognized certificate, ISO 14001 and OHSAS 18001. We will continuous to improve ourselves to achieve total satisfaction of our valued customers.