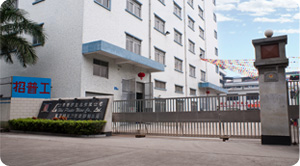 LIK WAI Plastic Ware Co. Ltd is a Hong Kong based Company and was established in 1976. We are a reliable and dependable one-stop plastics solution provider dedicated to provide comprehensive service from design development, engineering consulting, tool making, plastic components manufacturing and secondary processing services.
In 1993, we established the Dongguan Tongxia Lik Po Plastic Ware Factory in China on our own property. Meanwhile, we have expanded the Moulding Department and Quality Control Department to improve our capacity and quality.
In 1997, we established a new department - Secondary Processing Department, and this new term is mainly focusing on OEM product assembly such as electrical switches, electrical sockets. With the ongoing demand on secondary processing from customers, we have expended the department to provide a wide range of different services, like, hot stamping, pad printing, silk screening, sonic welding, and spray painting, UV painting and PU painting.
In 1999, we accredited the certificate of ISO 9002/1994 from the International recognized organization through DNV by establishing a quality control process and enhancing our technology in order to meet our local and overseas customers' requirements.
We have now obtained ISO 9001/2015 version in 2018, UL recognized certificate, ISO 14001 and OHSAS 18001. We believe that we could further enhance our competitiveness and provide our best service to our customers.